Fulvio Rocco de Marinis - Biography
Fulvio Rocco de Marinis eared bachelor's degree in law at the age of 22 getting full marks and honors at Napoli Federico II University. For this reason, he was suddenly invited to cooperate with tenure in Penal Law , where he kept educational activities and practiced at the same time profession of lawyer as attorney at law.
After awarding suitability tests at National Research Council in field of legal and political sciences, he was appointed Advisor of Ministry of Education and started working at Torino University as successful candidate in the competition.
He further joined Ministry of Interior's Administration as Prefectural Advisor , covered all career grades and cooperated with the highest levels of government . He held, in particular, upper-level positions in the Public Security Department, the Committee on Civil Liberties and Immigration , the General direction of Worships' affairs and the High School for Management of Interior ( S.S.A.I.). He was also part, as President or Component, of selection committees in public examinations, of study groups or working groups and Italian government delegations appointed to conclude bilateral or multilateral agreements with other Countries.
After having obtained position of Pescara Vicarious Vice-Prefect, he was appointed Prefect during session of Council of Ministers dated 21 December 2007. He continued carrying the same Prefecture , which was empty since the second half of 2007, up to the new Prefect's establishment in the beginning of 2008.
Hereafter he became General Supervisor of Management and , up to December 2009, he officiated all colleges aiming to investigate and survey in several prefectures, local offices of Government and central offices of Home Ministry.
During the session of Council of Ministers dated 18 December 2009, he was appointed Vercelli Prefect and covered this position up to 28 August 2011.
Since 29 August of the same year, he became Chieti Prefect as per Council of Ministers' arrangement dated 3 August 2011.
Since 29 June 2015 he was Forlì-Cesena Prefect.
Among all other offices, we must also remember that of Commissioner at Montesilvano ( Pescara) and Orta di Atella ( Caserta) municipalities..
As regards awards received, we lastly remember Order of Merit ( Commendatore ) of the Italian Republic.
Fulvio Rocco de Marinis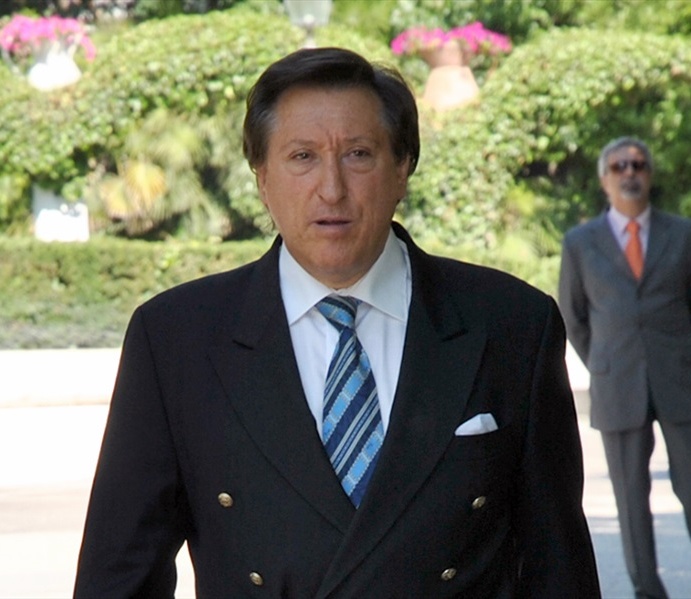 Roma
fulvioroccodemarinis@gmail.com
Fulvio Rocco de Marinis Home page
:
fulvioroccodemarinis.it
Tumblr Fulvio Rocco de Marinis
Twitter Fulvio Rocco de Marinis
LinkedIn Fulvio Rocco de Marinis
Blogger Fulvio Rocco de Marinis
Xing Fulvio Rocco de Marinis